NETWORK
Trading Countries /
Trading Bases
JAPAN
We are collecting ferrous and non-ferrous metal scrap at stock yards located nearby the ports in Japan under proper quality control to meet the needs of Steel producers and Non-Ferrous metal manufacturers in the domestic and overseas markets. As well as bulk shipments, we are also actively handling container shipments that enables us to deliver in small lots to overseas customers.
YARD LOCATION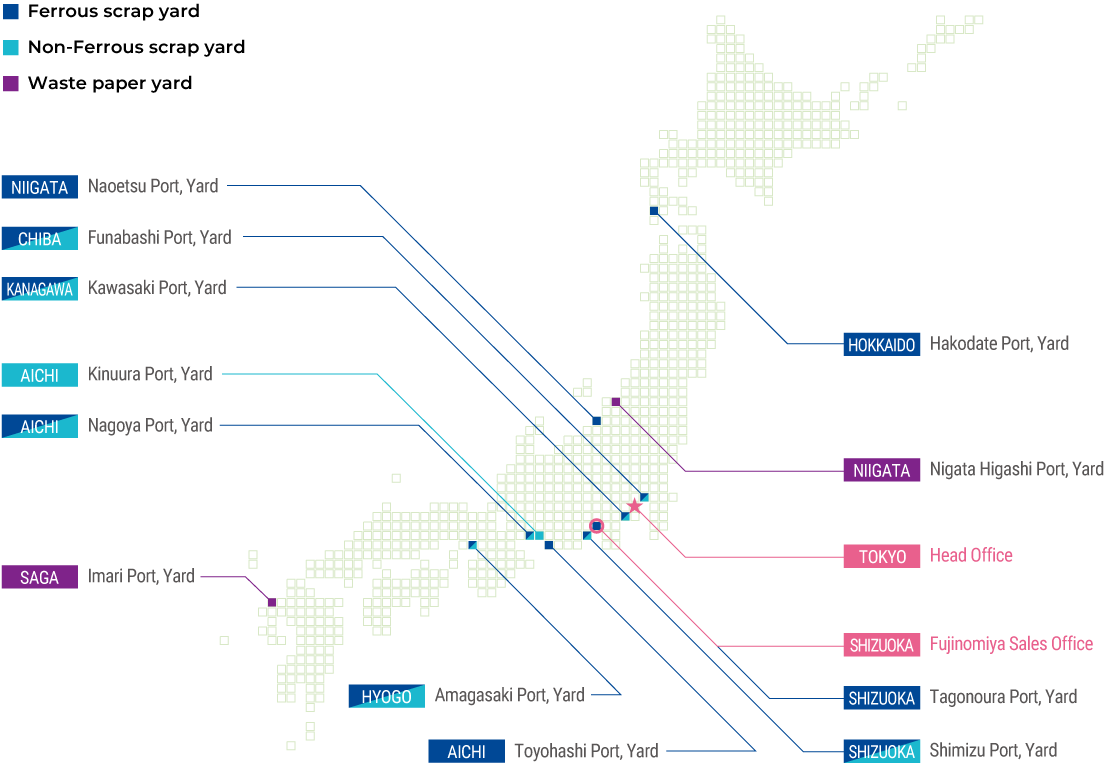 LOCATION
GLOBAL
We promote global resources redistribution through utilizing our domestic and international networks.
We have established collection yards for PKS (Palm Kernel Shell) in Malaysia and Indonesia to meet the recent increasing demand of bio-mass power plants and are aiming to construct a stable supply system. From now on, we are also considering the setting up of a stable supply system for wood pellets.
Global supply map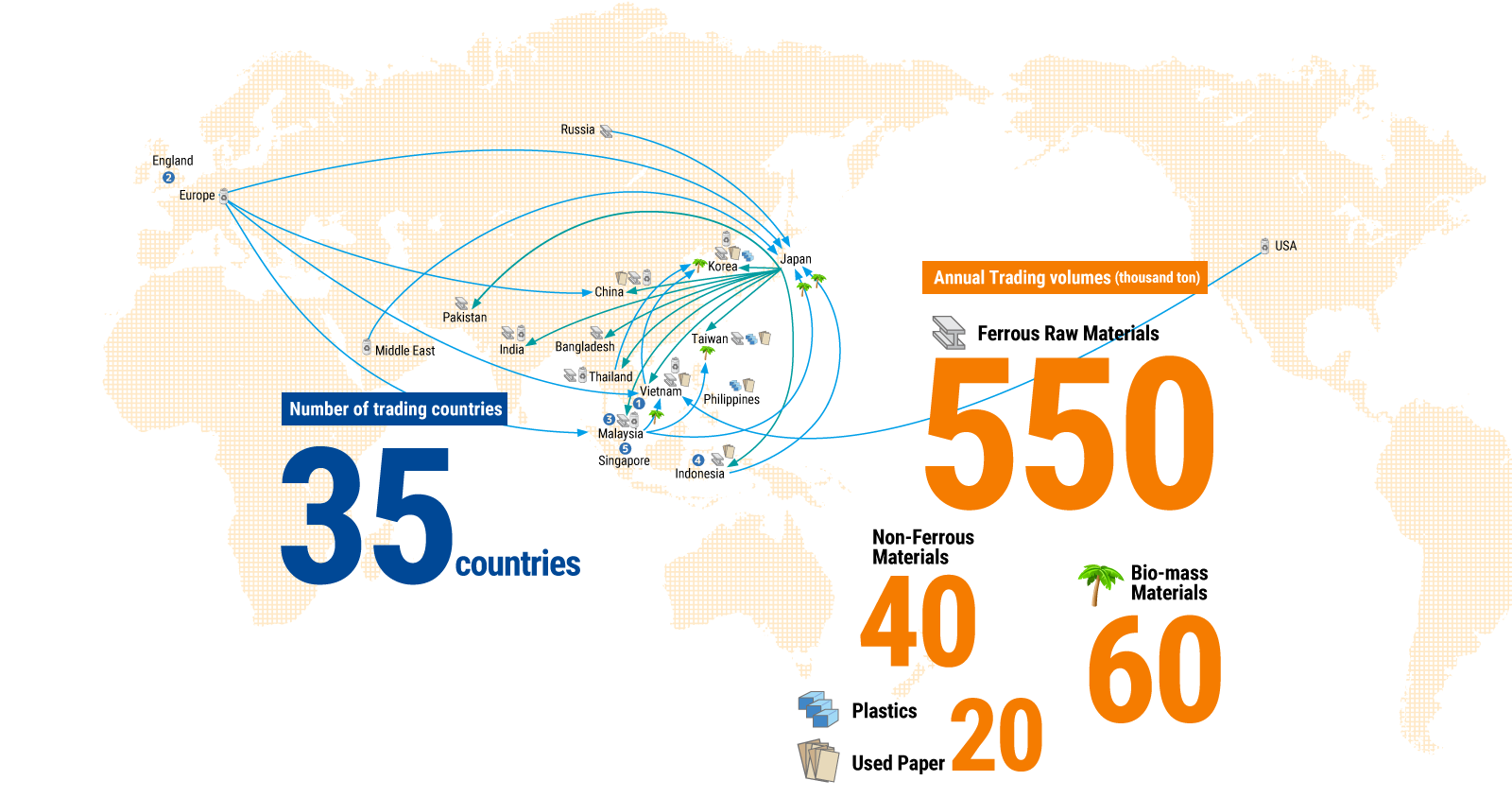 TEL. +81-3-3502-1022
Business hours: 09:00 – 18:00
(Everyday except Saturday, Sunday, and Public Holidays)
CONTACT