NETWORK
Trading Countries /
Trading Bases
JAPAN
We are collecting ferrous and non-ferrous metal scrap at stock yards located nearby the ports in Japan under proper quality control to meet the needs of Steel producers and Non-Ferrous metal manufacturers in the domestic and overseas markets. As well as bulk shipments, we are also actively handling container shipments that enables us to deliver in small lots to overseas customers.
YARD LOCATION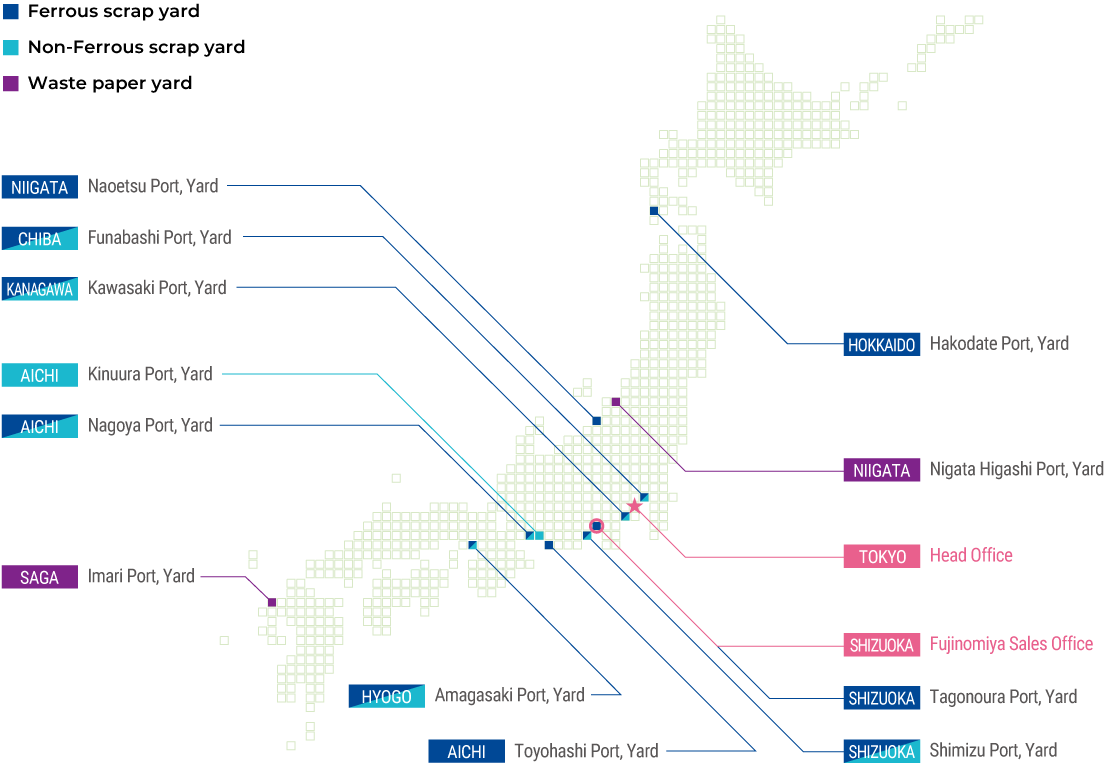 LOCATION
GLOBAL
We support the growth of cross-border business for the Envipro Group.
Currently, we are strengthening our connections between Europe and Asia. In particular, we are focusing on developing procurement hubs for raw materials arising from both electronic goods and transport electrification.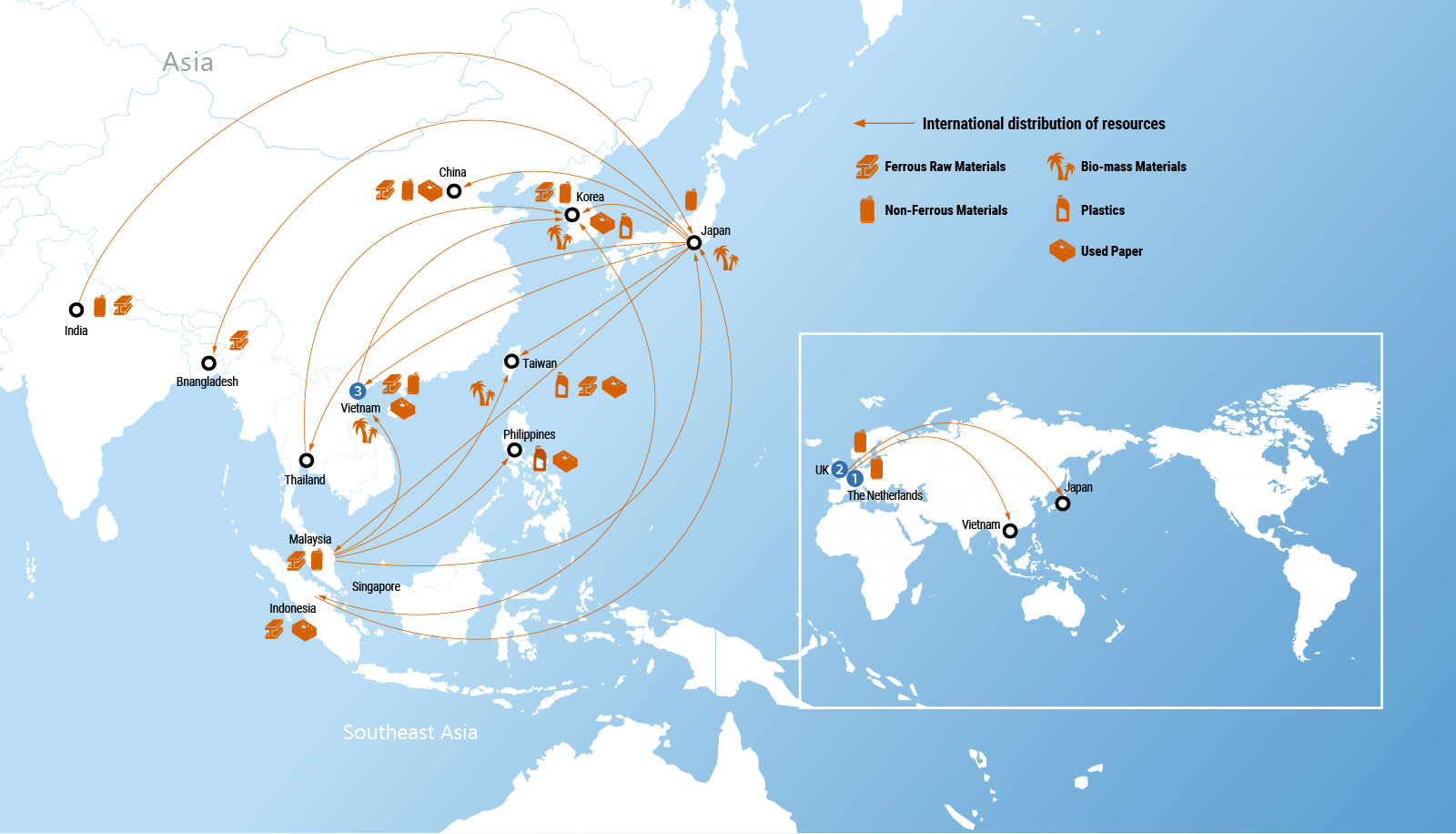 Overseas offices
Groot Handelsgebouw, Stationsplein 45,
Unit A4.004, 3013 AK Rotterdam, Netherlands
Room # 0-2-19, Dobson House, Regent Centre,
Newcastle upon Tyne, NE3 3PF UK
Tel: +44(0)1912336313 Ext 211
3rd Floor, BLOCK A, INDOCHINA PARK TOWER,
04 NGUYEN DINH CHIEU, DA KAO WARD,
DISTRICT 1, HO CHI MINH CITY, VIETNAM
TEL +84(0) 286 288 3501 FAX +84(0) 286 299 8554
TEL. +81-3-3528-6223
Business hours: 09:00 – 18:00
(Everyday except Saturday, Sunday, and Public Holidays)
CONTACT